Tournament Information

JNW Club - Trinityhouse – Randpark Ridge- Open 2018 (Rated)
Date:
2018-03-24 08:00:00 to 2018-03-24 17:00:00
Location:
23 Knoppiesdoring Street, Randpark Ridge
Time Control :
60 / 60
---
Please Note:
The tournament is ONLY Saturday and 5 Rounds
Starting 8:00am

Draws will be publised Friday 9:00pm

---
Tournament Information
PDF Version
---
Please register
> here <
for the tournament
Registered Players for the tournament
School League Info
2018 Schools who are interested in playing in the JNW Club School League will be able to register for the 2018 League from 15 January 2018.

Please visit the page for new information that will be published and for meeting notifications.

---
2017 -
High School Photos
2017 -
Primary School Photos
Membership Information
To register as a JNW Club Member.
Please complete the registration form and send it to membership@jnwchess.co.za

Junior Membership Fee for 2018 : R300
Adult Membership Fee for 2018 : R400

JNW Chess Club Registration Information
---
Achievements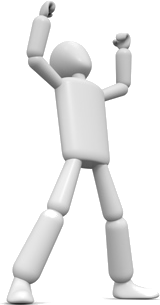 To all the players who represented Jhb Metro at the SAJCC2017:
well done and thank you for your hard work.
Coaching
JNW represents over half of young players within JHB Metro.
Our goal is to nurture this talent to become a chess home for one and all!
Our focus this year will be to develop the quality of play.
---
Coaching Session :
17 March
Location :
Trinityhouse Randpark Ridge
Time :
13:30 to 15:00
JNW Club Members :
Coaching Registration
---
"Every Chess Master was Once a Beginner" - Irving Chernev
Other Events
Chess Club Social Play
Every Wednesday Evening
Location: Mugg & Bean Boskruin
Time: 17:45 - 19:30

Open for anyone and all ages.

You do not have to be a member of the club to enjoy a game of chess